Electronic Security Systems- Green Locksmith Norwalk (562) 451-1144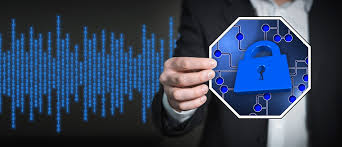 Electric lock and key systems are commonly used by hotel and motel owners to control access to rooms. The system can also be installed by residential clients and commercial clients if they require a high level of security in their systems. A challenge comes when you have to seek an expert to repair the lock in case it is damaged. The electronic lock and key systems require expert handling and so it is important to make sure you find the best.
At Green Locksmith Norwalk, you are guaranteed to find the expertise needed to repair the electronic lock and key systems. In addition, over many years of top quality service to our clients, we have always gained high recommendations. Here are some of the reasons why our clients always like to come to us.
1. Best Expertise for Electronic Security Systems
It is important to ensure that you hire a qualified locksmith who will make sure your electric lock and key system is handled professionally. Note that these locks have several differences from the normal everyday locks. Therefore, only an expert should handle the locks.
2. At Green Locksmith Norwalk, We are Always Available to Serve Clients
Our team of professionals is always waiting to receive your call or welcome you to our mobile service. Therefore, if you want us to work onsite, you can contact us anytime you want and we will be glad to serve you.
3. The Best Customer Service
Apart from hiring professionals, we also train our staffs on matters of customer service. Therefore, you are guaranteed you will be in good hands when we are working onsite or you visit us at our workshop.
4. High Level of Integrity
We understand that our clients want a high level of privacy. Therefore, you can always count on us because we hire staff with a high level of integrity.
Frequently Asked Questions
• What are your Normal hours of Service?
We work 24/7 to make sure our clients are satisfied. Therefore, you can always count on us even if you want us to serve you after normal business hours. Our emergency response team is always available to serve you.
• Our Electric Lock has jammed. What Should We Do?
First, don't attempt to force the door open since you might cause extensive damage. Once you are safe from harm, we advise you to contact Green Locksmith Norwalk for a free quote over the phone and excellent service onsite.
• How Long Will you Take to Arrive?
Our customers are always a priority for us. Therefore, when you call us, we will be readily available to serve you. Don't hesitate to call us even after midnight.
Do you want a replacement for your electric lock and key System? Or maybe you need a new installation? Contact us today at (562) 451-1144 and we will be glad to assist you.