Norwalk Home Locksmith Services: (562)475-4791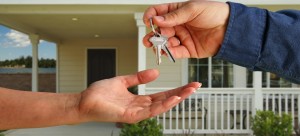 Green Locksmith Norwalk has been helping the entire Norwalk community with cutting-edge services for apartments and homes everywhere. And at prices that are surprisingly low cost, budget friendly and affordable too.
We are committed to providing the best locksmith services around to meet your toughest lock and key needs. Because we know that you'll get the most affordable services with us all year round.
Low Locksmith Service Rates
Aside from providing excellent service, our customers have also benefited a lot from our low prices and tariff rates. These are all easy on the pocket and cost next to nothing.
Furthermore, at Green Locksmith Norwalk, we're always dedicated to providing the best home locksmith services anytime and anywhere.
Call us today at (562)475-4791 and enjoy top service from our bonded, certified and vastly experienced residential locksmith technicians in Norwalk
Residential Locksmiths who know their stuff
Our residential locksmith in Norwalk can provide you with residential locksmith services such as lock changing, rekeying, and security system upgrades at prices that are very affordable and reasonable. As a result, we at Green Locksmith Norwalk will be more than happy to meet your security needs. And we will also provide you great security advice from our experienced locksmith professionals at no extra charge.
Our home locksmith technicians are experts in their field and are fully qualified to handle any kind of security problems you are facing. Therefore, whether you need our services during the day or at night. Our experienced technicians will be more than ready to serve you with just a simple call to our office.
We are one of the best locksmith companies in Norwalk for any locksmith services you might need.
We offer a wide range of products and services featuring lock installation, maintenance, lock repair, and upgrades on all types of home security.
Here are some other services from Green Locksmith Norwalk:
Home security system installation
New lock installation
Setting up CCTV cameras in your home
Rekey services
Upgrading and repairing home security systems
Home lockout services
Mailbox lock installation
Home safe installation and many more
Contact Green Locksmith Norwalk now at (562)451-1144 for the best locksmith services. Additionally, enjoy 100% customer satisfaction to keep you and your loved ones safe, happy and smiling all the way.